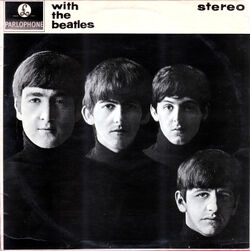 "Roll Over Beethoven" is a cover song by The Beatles. It has been released in various forms of media.
Recording/Influence
Edit
"Roll Over Beethoven" was written by Chuck Berry. The Beatles recorded the song on 30 July 1963 and features George Harrison on vocals and guitar. It was considered for a single release by Capitol until George Martin convinced Capitol Records to release "Can't Buy Me Love" as the new single instead.
Ad blocker interference detected!
Wikia is a free-to-use site that makes money from advertising. We have a modified experience for viewers using ad blockers

Wikia is not accessible if you've made further modifications. Remove the custom ad blocker rule(s) and the page will load as expected.