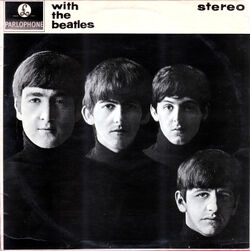 "Please Mr. Postman" is a cover song by The Beatles. It has been released in various forms of media.
Recording/Influence
Edit
"Please Mr. Postman" was written by Brian Holland. The Beatles included "Please Mr. Postman" as part of their live act in 1962, performing it regularly at the Cavern Club. By the time it was recorded for their second album, With The Beatles, it had been dropped from their set, and required some work in the studio to bring it up to an acceptable standard.
Ad blocker interference detected!
Wikia is a free-to-use site that makes money from advertising. We have a modified experience for viewers using ad blockers

Wikia is not accessible if you've made further modifications. Remove the custom ad blocker rule(s) and the page will load as expected.