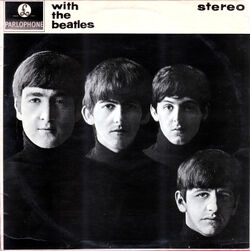 "Little Child" is a original song by The Beatles. It has been released in various forms of media.
Recording/Influence
Edit
"Little Child" was written by Lennon-McCartney. The Beatles recorded this song in three different sessions. The first was 11 September 1963, where they recorded two takes. They later came back to it the next day, where they recorded 16 takes, including overdubs of piano from McCartney, and harmonica from Lennon. They later returned to it on 3 October, where they recorded three more takes. According to the stereo mix, the harmonica pans from left to right for the solo. Then it pans back from right to left after the solo.
Ad blocker interference detected!
Wikia is a free-to-use site that makes money from advertising. We have a modified experience for viewers using ad blockers

Wikia is not accessible if you've made further modifications. Remove the custom ad blocker rule(s) and the page will load as expected.