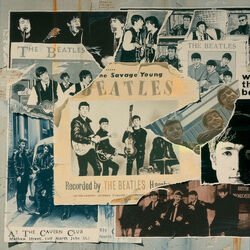 "Besame Mucho" is a song covered by The Beatles. It has been released in various forms of media.
Recording/Influence
Edit
"Besame Mucho" was covered numerous times, both on stage and in the studio, including during their audition for Decca Records, their first EMI recording session and the Get Back sessions. A performance from the Get Back sessions was included in the documentary film Let It Be. The Beatles sang their rendition of the song with English lyrics that do not correspond to the original Spanish lyrics.
Ad blocker interference detected!
Wikia is a free-to-use site that makes money from advertising. We have a modified experience for viewers using ad blockers

Wikia is not accessible if you've made further modifications. Remove the custom ad blocker rule(s) and the page will load as expected.