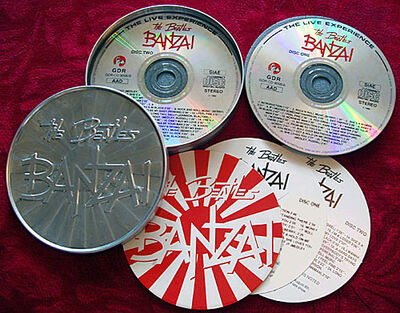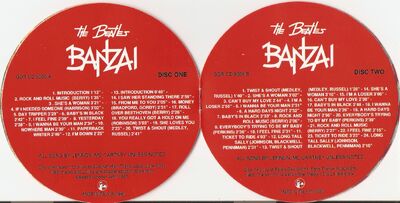 In 1990, Banzai was released by Great Dane Records (GDR).
Tracks 1-8 live at Budokan Hall, Tokyo Japan, June 30th, 1966
Tracks 9-20 live at Karlaplansstudio, Stockholm Sweden, October 24th, 1963
Live at Palais Des Sports, Paris France, August 8th, 1965. Tracks 1-12 early show, tracks 13-24 late show
This 2-CD set came in a circular tin box
Users who have this in their collection
Edit
Ad blocker interference detected!
Wikia is a free-to-use site that makes money from advertising. We have a modified experience for viewers using ad blockers

Wikia is not accessible if you've made further modifications. Remove the custom ad blocker rule(s) and the page will load as expected.